In a digital age dominated by screens and pixels, it's easy to forget the essential role that paper plays in our lives. From writing heartfelt letters to sketching artistic masterpieces, and from packaging products to printing important documents, paper is a versatile and indispensable material. However, not all types of paper are created equal. In this comprehensive guide, we'll delve into the fascinating world of paper, exploring its various types, uses, and unique characteristics.
1. Understanding the Basics of Paper
Before diving into the various types of paper, let's establish a fundamental understanding of what paper is. Paper is a ubiquitous material we encounter daily, yet its composition and properties are often overlooked. At its core, paper is a thin sheet made from pulped wood fibers, although various other materials like cotton, bamboo, and even synthetics can be used. The process of making paper involves several stages, including pulping, pressing, drying, and finishing. The quality and characteristics of paper depend on these processes, as well as the materials used.
What makes paper fascinating is its versatility. It can range from delicate tissue paper to sturdy cardstock, with different types serving unique purposes. The weight or thickness of the paper is determined by its grammage, measured in grams per square meter (gsm). Additionally, the finish, whether it's glossy, matte, or textured, impacts its appearance and functionality. Understanding these fundamental aspects of paper is essential, as it plays a pivotal role in countless applications, from printing documents to creating art and packaging.
2. Common Types of Paper
Common types of paper encompass a diverse range of materials, each tailored for specific purposes. They include lightweight options like newsprint, ideal for newspapers. For documents and writing needs, smooth-textured bond paper is a standard choice. Cardstock, a thicker and more durable paper, is commonly used for business cards and crafts. These types of paper serve various functions across industries and creative endeavors.
Bond Paper
Bond paper is a commonly used type of paper known for its versatility and suitability for various printing and writing tasks. It is made from a blend of wood pulp and cotton or linen fibers, which gives it a smooth and sturdy texture. Bond paper is favored for office documents, letters, and reports due to its ability to handle ink and toner exceptionally well. This results in sharp, clear text and images, making it a reliable choice for professional correspondence. Its durability and resistance to wear and tear also make it a preferred option for archival purposes. Whether you're printing important business documents or crafting a well-presented letter, bond paper remains a dependable choice for a wide range of applications.
Newsprint
Newsprint, a widely recognized type of paper, has a distinct place in the publishing world. It's the paper commonly used for newspapers and flyers. What sets Newsprint apart is its affordability and lightweight nature. This paper is designed to be both cost-effective and easy to handle in high-speed printing presses, making it an ideal choice for large-scale newspaper production.
While newsprint may not offer the same print quality as premium paper, it serves its purpose admirably by providing a platform for disseminating news, advertisements, and information to the masses. Its lightweight and absorbent properties make it suitable for ink, allowing for efficient printing without smudging. So, the next time you pick up a newspaper or a community flyer, you'll appreciate the unique qualities of newsprint that make mass communication possible.
Cardstock
Cardstock is a heavyweight paper known for its exceptional durability and versatility. Unlike standard printer paper, cardstock is substantially thicker, providing a sturdy foundation for a variety of applications. This type of paper is favored for tasks that demand resilience, such as creating business cards, greeting cards, invitations, and craft projects.
Cardstock comes in various weights and finishes, allowing you to choose the perfect thickness and texture for your specific needs. Its thickness can range from around 65 pounds to well over 100 pounds per sheet, making it a robust choice for projects requiring structural integrity. Whether you're designing wedding invitations, crafting intricate paper art, or printing marketing materials that need to withstand handling, cardstock is a reliable choice that ensures your work stands the test of time.
| Property | Bond Paper | Newsprint | Cardstock |
| --- | --- | --- | --- |
| Texture | Smooth | Rough | Smooth to Textured |
| Weight (lb/gsm) | 16-32 lb (60-120 gsm) | 30-35 lb (48-56 gsm) | 50-110 lb (135-300 gsm) |
| Opacity | Medium | Low | High |
| Color | White or Cream | Gray or Off-White | Various Colors |
| Print Quality | High | Low to Medium | High |
| Common Uses | Documents, Letters, Reports | Newspapers, Flyers, Drafts | Business Cards, Invitations, Crafts |
| Durability | Moderate | Low | High |
| Ink Absorption | Good | High | Low to Moderate |
| Texture Variations | Smooth to Textured | Rough | Smooth to Textured |
3. Types of Paper for Art
Unlike standard printing paper, art paper is designed to enhance the visual appeal of images and text. The surface of art paper can range from smooth to textured, with each option offering a unique tactile experience. One of its distinguishing features is its capacity to absorb and hold ink or other media in a way that enhances color vibrancy and detail. Whether you're a professional artist or simply dabbling in creative projects, art paper can play a crucial role in bringing your vision to life with a touch of sophistication and elegance.
Watercolor Paper
Watercolor paper is a specialized type of paper designed specifically for watercolor painting. It is characterized by its ability to absorb water and pigments without warping or deteriorating, resulting in vibrant and expressive artwork. Watercolor paper comes in various textures, including rough, cold-pressed (textured), and hot-pressed (smooth), allowing artists to choose the surface that best suits their style and preferences.
Its weight, measured in pounds per ream (lb) or grams per square meter (gsm), varies to accommodate different techniques and needs, with heavier paper being ideal for wet-on-wet and layered applications. Watercolor paper's unique properties make it a fundamental tool for artists, enabling them to capture the fluidity and luminosity of watercolor painting with precision and finesse.
Tracing Paper
Tracing paper is a thin, semi-transparent paper used primarily for tracing and transferring images and designs. Its translucent nature allows artists and drafters to place it over an existing drawing or reference image and reproduce the lines and details with precision. Tracing paper's lightweight and smooth surface makes it ideal for creating accurate copies, whether for artistic, architectural, or technical purposes. It's a valuable tool for artists, architects, engineers, and anyone who needs to replicate or refine drawings and sketches with ease.
Textured Paper
Textured paper is a type of paper that features unique surface patterns and textures, adding depth and character to printed materials. It comes in various styles, including linen, laid, felt, and embossed textures, each offering a distinct visual and tactile effect. Textured paper is favored for a wide range of creative and professional applications, such as invitations, stationery, business cards, and artistic projects. It adds an elegant and sophisticated touch to printed materials, making them stand out and conveying a sense of quality and craftsmanship. Whether used for formal events, branding, or artistic endeavors, textured paper adds an extra dimension to printed designs, enhancing their overall appeal.
Xuan Paper
Xuan paper, also known as "rice paper" or "shuen paper," is a type of traditional Chinese paper that holds deep cultural and artistic significance. It is primarily made from the bark of the paper mulberry tree, as well as other plant fibers like rice straw and bamboo. One of the unique features of Xuan paper is its ability to withstand moisture without easily breaking or disintegrating.
Xuan paper is renowned for its lightweight and absorbent qualities, making it a preferred choice for Chinese calligraphy, ink painting, and traditional brushwork. Its rich history and association with Chinese culture and art make it an integral part of traditional Chinese painting and calligraphy, as well as a sought-after material for artists and collectors worldwide.
| Property | Watercolor Paper | Tracing Paper | Textured Paper | Xuan Paper |
| --- | --- | --- | --- | --- |
| Texture | Rough to Smooth | Smooth | Textured | Smooth to Textured |
| Weight (lb/gsm) | 90-300 lb (190-640 gsm) | 25-50 lb (40-81 gsm) | Varies | Varies |
| Opacity | High | Low | Medium to High | Medium to High |
| Color | White or Off-White | Transparent | Various Colors | White or Natural |
| Common Uses | Watercolor Painting | Tracing, Overlays | Artistic and Crafts | Calligraphy, Ink Painting |
| Durability | High | Low to Moderate | Moderate | Moderate |
| Ink Absorption | Excellent | Minimal | Varies | Excellent |
| Texture Variations | Rough, Cold-Pressed, Hot-Pressed | Smooth | Various Textures | Smooth to Textured |
4. Types of Paper for Printing
Types of paper for printing encompass a wide range of materials, each suited for specific printing needs. These papers are designed to meet diverse requirements, including document printing, photo reproduction, and marketing collateral. They vary in weight, texture, and finish. The choice of paper depends on factors like print quality, color, and the intended use of the printed materials, ensuring that each type serves its purpose effectively.
Laser Paper
Laser paper, tailored for laser printers, is engineered with a smooth surface to facilitate precise and even toner adhesion. It comes in various brightness levels and weights to suit different printing needs. With high opacity, laser paper prevents show-through on double-sided prints. Its compatibility with laser printers ensures reliable, high-quality output, making it an excellent choice for professional documents, reports, and marketing materials.
Inkjet Paper
Inkjet paper is a specialized type of paper designed for inkjet printers. It features a coating that quickly and evenly absorbs ink, preventing smudging and producing sharp, vibrant prints. Available in various weights, brightness levels, and finishes, it offers versatility for different printing needs, from documents to photographs. Inkjet paper's compatibility with inkjet printers ensures precise and high-quality output, making it an essential choice for achieving professional-looking prints.
Photo Paper
Photo paper is a specialized type of paper designed explicitly for printing photographs. It features a glossy, satin, or matte finish that enhances the vibrancy and clarity of printed images. Photo paper is typically available in various weights and sizes, allowing users to select the best option for their printing needs. Its unique coating is optimized to absorb ink in a way that reproduces vivid colors and sharp details, making it ideal for producing high-quality photo prints at home or in professional photography studios. Whether you're printing cherished family memories or professional portfolio pieces, photo paper ensures that your photos look stunning and long-lasting.
| Property | Laser Paper | Inkjet Paper | Photo Paper |
| --- | --- | --- | --- |
| Compatibility | Laser Printers | Inkjet Printers | Inkjet Printers |
| Finish | Smooth | Coated or Uncoated | Glossy, Matte, or Satin |
| Weight (lb/gsm) | 20-32 lb (75-120 gsm) | 20-60 lb (75-230 gsm) | 60-80 lb (230-300 gsm) |
| Color | White or Off-White | White or Off-White | Various Colors |
| Print Quality | High | High | Very High |
| Ink Absorption | Minimal | High | Variable, Often High |
| Drying Time | Instant | May Require Drying Time | Short to Moderate |
| Water Resistance | High | Moderate to Low | High |
| Compatibility | Dry Toner | Inkjet Ink | Inkjet Ink |
| Common Uses | Business Documents, Reports | Everyday Printing | High-Quality Photo Prints |
| Durability | High | Moderate | High |
| Texture Variations | Smooth | Coated or Uncoated | Glossy, Matte, or Satin |
5. Types of Paper for Packaging
Types of paper for packaging are specialized materials crafted to meet the demands of protecting and presenting products. They come in various thicknesses, textures, and finishes, ensuring that each type suits specific packaging requirements. The choice of paper for packaging depends on factors such as the product's weight, fragility, and aesthetic appeal. These papers play a crucial role in branding, safeguarding products during transit, and promoting sustainability through eco-friendly options.
Wax Paper
Wax paper is a thin, lightweight paper that is coated with a thin layer of wax on both sides. This wax coating makes it moisture-resistant and non-stick, which is why it's commonly used in the kitchen for various purposes. It's often used for lining baking sheets and cake pans to prevent sticking and simplify cleanup. Wax paper is also employed for wrapping and storing food items, particularly sandwiches, cheese, and baked goods, to maintain their freshness. Beyond the kitchen, it has practical uses in crafts, such as for protecting surfaces from messy materials like glue or paint, making it a versatile and handy household item.
Tissue Paper
Tissue paper is a lightweight and delicate paper known for its soft texture and versatility. Typically, it is available in various colors, making it a popular choice for gift wrapping and decorative purposes. Tissue paper is often used to add an elegant and colorful touch to gift presentations, making it a staple in the world of gift-giving and celebrations. Its gentle, thin nature also makes it suitable for delicate items, providing a layer of protection and cushioning.
Tissue paper is widely used in crafts and DIY projects, such as creating paper flowers, pom-poms, and other decorative elements. Its lightweight and easy-to-fold characteristics make it a favorite among creative individuals looking to add a pop of color and style to their projects.
Kraft Paper
Kraft paper, recognized for its durability and natural appearance, is crafted from unbleached wood pulp, giving it a distinctive brown color and a textured surface. Its versatility makes it a popular choice in various applications. In packaging, it's commonly used for wrapping parcels due to its ability to withstand wear and tear and provide eco-friendly protection during transit.
Kraft paper's rustic charm also shines in crafting and DIY projects, where it's employed for homemade cards, scrapbooking, and unique gift wrapping. Additionally, it finds utility in the food industry, serving as disposable bags, sandwich wrappers, and branding bases. Overall, kraft paper's strength and environmentally friendly qualities make it a favored material for packaging, crafts, and more.
Corrugated Cardboard
Corrugated cardboard, comprised of fluted inner layers sandwiched between flat outer layers, is a robust and versatile packaging material known for its strength and durability. Available in various thicknesses, it caters to a wide range of packaging needs, from lightweight single-wall options to heavy-duty double and triple-wall varieties. Its recyclability and renewable source materials make it an eco-friendly choice. Corrugated cardboard is a staple in industries like e-commerce and logistics, offering efficient and cost-effective solutions for protecting and transporting products while reducing environmental impact through recycling and responsible sourcing.
| Property | Wax Paper | Tissue Paper | Kraft Paper | Corrugated Cardboard |
| --- | --- | --- | --- | --- |
| Texture | Smooth | Very Lightweight, Soft | Rough Texture | Rigid and Textured |
| Weight (lb/gsm) | Very Light (10-30 lb) | Very Light (10-20 lb) | Light to Heavy (30-90 lb) | Heavy (125-350 lb) |
| Opacity | Semi-Transparent | Transparent | Semi-Opaque | Opaque |
| Color | White or Translucent | Various Colors | Brown or Natural | Brown, White, or Custom |
| Printability | Limited (for labeling) | Limited (for crafting) | Suitable for Printing | Limited (for labeling) |
| Moisture Resistance | High | Low | Moderate | Low |
| Common Uses | Food Wrapping, Crafting | Gift Wrapping, Crafts | Packaging, Crafts | Packaging, Shipping |
| Strength | Very Low | Very Low | Moderate to High | High |
| Eco-Friendly | Usually Not Biodegradable | Biodegradable | Biodegradable | Recyclable, Biodegradable |
6. Specialty Types of Paper
Specialty types of paper encompass a diverse array of materials, each tailored for specific applications. They include Handmade Paper, Parchment Paper, Transfer Paper, Carbonless Paper and so on. Specialty papers cater to industries as varied as art, design, and food, and handle official business, offering distinct properties and functionalities that address specialized demands and creative endeavors.
Handmade Paper
Handmade paper, a craft rooted in tradition and artistry, offers a unique and environmentally friendly alternative to mass-produced paper. Crafted by hand, this type of paper is made from natural fibers such as cotton, hemp, or even recycled materials, creating a texture and appearance that is distinct from machine-made paper. If you want to know more: Recycled Paper Notebooks: The Most Comprehensive Guide.
Handmade paper is favored for a variety of artistic and creative applications. Artists appreciate its ability to absorb watercolors, acrylics, and inks, creating unique textures and effects that can't be replicated with commercial paper. Writers and calligraphers enjoy the tactile experience of writing on handmade paper, as it adds a sense of specialty to their work.
Parchment Paper
Parchment paper, a versatile and time-tested material, has found its way into modern kitchens and creative spaces. One of the primary uses of parchment paper in today's kitchens is as a non-stick cooking surface. It serves as an invaluable tool for baking, roasting, and even steaming, thanks to its non-stick properties.
When placed on baking sheets or pans, parchment paper prevents food from sticking, making cleanup a breeze. It also ensures that baked goods come off effortlessly and intact, preserving their shape and appearance. In the world of crafts, parchment paper is a staple for techniques like paper folding and origami. Its crisp and foldable nature makes it an ideal choice for creating intricate paper sculptures and decorative elements.
Transfer Paper
Transfer paper, also known as iron-on paper, is a specialized type of paper designed for transferring printed images or designs onto surfaces, primarily fabric. The process involves printing the desired image onto the transfer paper using an inkjet or laser printer, followed by applying heat to transfer the image onto the target fabric, typically with a hot iron. After cooling, the paper is carefully peeled off, leaving the printed design on the fabric.
This versatile material is widely used for DIY projects, custom clothing, and personalized crafts, providing a user-friendly way to create unique and custom items. Light and dark transfer paper variants cater to different fabric colors, making them accessible for a variety of creative applications.
Carbonless Paper
Carbonless paper, often referred to as NCR paper (No Carbon Required), is a specialized type of paper used for creating duplicate or triplicate copies of written or printed documents without the need for carbon paper. It features multiple layers, each coated with micro-encapsulated dye or ink.
When pressure is applied to the top sheet (the original), the capsules burst, releasing the ink onto the sheets below, creating copies of the original text or image. Carbonless paper is commonly used for creating multipart forms, invoices, receipts, and business documents, streamlining record-keeping processes in various industries.
7. Choosing the Right Paper for Your Needs
Choosing the right paper for your needs is essential to achieve the desired results in your projects. Here are some key considerations to help you make the best choice:
Purpose: Determine the primary purpose of the paper. Are you printing documents, creating artwork, packaging products, or something else entirely? Different papers are suited for different tasks.
Printer Compatibility: Ensure that the paper is compatible with your printer type. Laser printers work best with laser paper, while inkjet printers require inkjet paper. Using the wrong type can result in poor print quality.
Weight and Thickness: Consider the weight and thickness of the paper. Lighter weights are suitable for standard documents, while heavier weights are better for business cards, invitations, and projects that require durability.
Texture and Finish: Choose the texture and finish that complements your project. Smooth paper is ideal for crisp text, while textured or coated paper may enhance the appearance of images and graphics.
Color: Determine whether you need white or colored paper. Colored paper can add visual interest to your projects, but it may affect the readability of printed text.
Environmental Impact: Consider the environmental impact of your paper choice. Recycled and eco-friendly papers are available for those who prioritize sustainability.
Budget: Your budget is a practical consideration. Some specialty papers can be more expensive than standard options, so factor in the cost when making your choice.
By carefully considering these factors, you can choose the right paper that aligns with your project's goals, ensuring professional and satisfactory results.
Conclusion
Now that you have a comprehensive overview of paper varieties, you can confidently choose the right type of paper for your specific needs. Whether it's the elegance of bond paper, the vibrancy of glossy paper, or the eco-conscious choice of recycled paper, you're equipped to make choices that align with your goals.
Honeyoung, as a professional notebook factory, has the expertise to select from a wide range of types of paper, tailored precisely to suit your unique requirements. With their extensive knowledge and access to diverse paper options, you can trust them to deliver notebooks that meet your expectations in terms of quality, functionality, and aesthetic appeal.
FAQs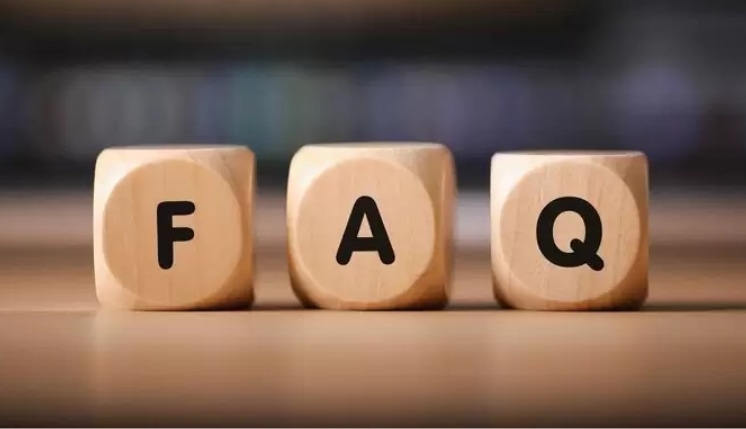 Q: Is recycled paper of the same quality as new paper?
Recycled paper can be of high quality and is often comparable to new paper. It depends on the manufacturing process and the percentage of recycled content.
Q: Can I use inkjet paper in a laser printer and vice versa?
It is not recommended, as each type of paper is optimized for a specific printer technology. Using the wrong paper may affect print quality.
Q: How can I recycle paper effectively at home?
To recycle paper at home, collect it separately from other waste, and take it to a local recycling center or use curbside recycling services if available.
Q: Are there any innovative uses for paper beyond what's mentioned in this article?
Absolutely! The paper has countless applications, from building prototypes to creating intricate sculptures. Its potential is limited only by your imagination.
Q: What is the best paper type for printing photographs?
Glossy paper is the top choice for photo printing due to its ability to enhance color vibrancy and detail.
Q: Can I use cardstock in my home printer?
Yes, most home printers can handle cardstock. Just ensure that the paper's weight falls within your printer's specifications.
Q: What is the difference between matte and glossy paper?
Matte paper has a non-reflective finish, while glossy paper has a shiny, reflective surface.
Q: How do I know which paper weight to choose?
Consider the printer's specifications and the intended use of the paper. Heavier weights are better for durability.
Q: Can I recycle specialty papers like vellum?
It depends on the specific paper and recycling facilities in your area. Check with your local recycling guidelines.