1. Introduction
Are you looking for a suitable promotional notebook manufacturer? Do you want a customized batch of promotional notebooks at the right price to boost your business? This article can help you to cognize the types and details of promotional notebook manufacturers. Unlike other laptops, promotional laptops need to be customized and therefore you cannot buy them directly in the market. We will help you find the right workshop for your purchase.
2. 10 top promotional notebook manufacturers
We've listed 10 of the most guaranteed and cost-effective promotional notebook merchants, some of them are local workshops and some are large factories. You can choose according to your purchasing needs.
2.1 Julmark Group, Inc.
This is an online customization store for promotional notebook subs. It is a very typical online product customization website. If you don't have very demanding details about the product and have an adequate budget, then choosing this kind of workshop is definitely the right choice.
| Pros | Cons |
| --- | --- |
| Very convenient | The unit price for large orders will not be low |
| Fast delivery | Not enough customizable details |
| One-to-one customer service | |
Best-selling product: 5 x 7 spiral notebooks
Page numbers: 25, 50, 80, 100, 125, 150, 200
Covers: Heavy Cover Stock, Standard Brown Chipboard
Price range: $28.94-$130.14
Purpose: Business, Brand advertisement
2.2 Anhui Honeyoung Paper Printing Company
Honeyoung is a long-established paper printing factory founded in 1998. More than 20 years of experience in production and sales have allowed this company to understand its strengths and characteristics, and to learn to utilize them well. It is a factory with many regular customers and is well known in mainland China for its fair prices and excellent product quality.
If you're thinking of placing a big order, it would be an excellent choice to leave it in the hands of Honeyoung, whose strength lies not only in its history but also in its professionalism: from the sales service to the production process, they follow the latest technologies and models.
| Pros | Cons |
| --- | --- |
| 24-7 customer service | Do not accept small quantity orders |
| Fully customized products | |
| Lower price compared to other brands | |
Best-selling product: Hard Cover Notebook Series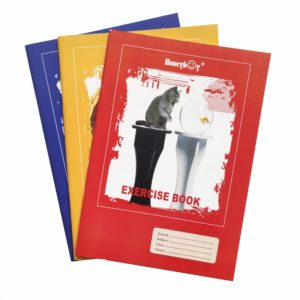 Page numbers: 25, 50, 80, 100, 150, 200 or customized numbers
Cover: Cardboard, PP, PU leather, or other customized options
Price range: Depend on the product requirement
Purpose: Business, Study, Promotional use
2.3 EPromos Promotional Products, LLC.
The company called ePromos sells customized promotional notebook products and corporate gifts. They offer a wide selection of products that can be customized with logos, text, etc. such as pens, bags, drinkware, office supplies, tech accessories, and clothing. The company was founded in 1999 and is based in Seattle, Washington, USA. They have over 40,000 satisfied customers. It includes client testimonials and samples of past customized products. There are options to request free samples or quotes online.
| Pros | Cons |
| --- | --- |
| Trusted brands | Slower delivery |
| Good quality | Not available in some countries |
Best-selling product: Leatherette Premium Custom Journal
Page numbers: 80
Covers: Leatherette cover
Price range: $614.50
MOQ: 50 pcs
Purpose: Business, company souvenir
2.4 Guangzhou Kinbake Industrial Co., Limited
Kinbake Notebooks is a promotional notebook manufacturing company located in China. The factory was established in 2005 and produces a variety of notebooks, journals, and other stationery products. The factory itself is around 50,000 square feet and employs over 200 workers. It's a modern and large-scale notebook production facility that exports to many countries globally.
| Pros | Cons |
| --- | --- |
| Lower unit price | Longer lead times |
| More customization details | |
| Ability to withstand high-volume orders | |
Best-selling product: classic notebook
Page numbers: 80
Covers: PU Leather
Price range: to be negotiated
MOQ: 1000 pcs
Purpose: All purpose
2.5 Pinnacle Promotions
Pinnacle Promotions is a promotional products supplier based in Iowa. Their factory produces custom-branded promotional items like pens, mugs, t-shirts, caps, and other giveaway items. The facility is over 300,000 square feet. The factory has capabilities for screen printing, embroidery, laser engraving, and other customization techniques. They can imprint logos and designs onto thousands of different product types. The factory specializes in small-batch custom orders, allowing customers to order exactly what they need versus holding excess inventory.
The Pinnacle Promotions factory in Iowa is a major domestic supplier of custom-branded promotional products made to order and shipped nationwide. Their large facility and production capabilities allow them to produce customized giveaways tailored to each client's needs.
| Pros | Cons |
| --- | --- |
| Easier to buy in the US | Slightly higher cost |
| Greater variety of styles and types | |
Best-selling product: Eco-Inspired Spiral Notebook & Pen
Page numbers: 80
Covers: Heavy Cover Stock
Price range: $3.71
MOQ: 100 pcs
Purpose: Study, Note-taking
2.6 Allbranded Ltd.
The AllBranded factory and is located in Leicester, UK. The factory produces promotional products like branded pens, mugs, USB sticks, notebooks, etc. They have over 20 years of experience in the promotional products industry. The factory has state-of-the-art digital printing capabilities including UV, pad and screen printing. This allows them to print full-color logos and images onto a wide variety of products. Their production capacity is over 500,000 branded products per week. Some of their notable clients include Audi, BP, IKEA, NHS, Unilever, and Volkswagen. They offer complete service from design to delivery of the finished promotional products.
| Pros | Cons |
| --- | --- |
| Years of production experience | Higher prices for small orders |
| Cooperation experience with world-famous brands | |
Best-selling product: Cork A5 notebook with bamboo pen including stylus
Page numbers: 80
Size: L: 21,3 cm, B: 14,2 cm, H: 1,6 cm
Covers: Heavy Cover Stock
Price range: £6.67
MOQ: 1 pcs
Purpose: Study, Note-taking, Gift
2.7 T&H NOTEBOOKS CO
The factory is owned and operated by Notebook Manufacturers Inc., a company founded in 2005 that specializes in building custom notebooks, journals, and planners. The factory is located in Ohio and employs over 200 people. Raw materials like paper and leather are sourced from sustainable suppliers. The factory can produce up to 10,000 notebooks per day. Customers include major brands, small businesses, authors, and individuals. Products include notebooks, journals, sketchbooks, composition books, planners, and more. Custom options like foil stamping, elastic closures, and attached accessories are available.
| Pros | Cons |
| --- | --- |
| Wide range of products | High minimum order quantity |
| Optional raw materials | |
Best-selling product: Felt notebook
Page numbers: 12/24/36/48/96/192sheets
Size: A4,A5,A6,15*20cm,16.5*21.5cm,16*21cm,16*22cm,
Covers: white cardboard, coated duplex board with greyback, craft paper
Price range: to be negotiated
MOQ: 500 pcs
Purpose: Study, Note-taking, Gift
2.8 Cubic Promotions Pty Ltd.
It's located in Dandenong South, Victoria, Australia, and is owned and operated by CubicPromote, a company that specializes in custom notebooks and other printed products. The factory has a range of printing and binding equipment to produce a variety of notebook styles, including spiral, wire, and hardcover notebooks. They use digital printing for high-quality, full-color printing on the notebook covers and inside pages. This allows for completely custom and personalized designs. The factory can produce notebooks of many different sizes, page counts, paper types, etc. based on customer specifications.
Best-selling product: Penryn Spiral Pocket Notebooks
Page numbers: 50
Size: 80 x 125 x 5mm
Covers: Cardboard
Price range: $1.86
MOQ: 250 pcs
Purpose: Study, Note-taking, Gift
2.9 Totally Promotional
It is a promotional products factory located in Rhode Island, USA. The company is called Totally Promotional. They manufacture custom-printed and embroidered promotional products like notebooks, journals, bags, apparel, drinkware, and more. The factory has extensive customization and personalization options for products. Customers can choose from various paper types, binding styles, cover materials, sizes, etc for notebooks and journals. They have experience serving small businesses to large corporations, non-profits, schools, and teams with their promotional products. The factory is well-equipped to provide good-quality promotional notebooks, journals, bags, and other products that can be customized with logos, designs, and branding elements.
Best-selling product: Mini Curved Spiral Notebook
Page numbers: 60
Size: 3-1/4″W x 4-1/4″H
Covers: PP plastic cover
Price range: $1.34
MOQ: 300 pcs
Purpose: Study, Gift, Business
Production times available: 10 Business Days
2.10 Dynamic Gift
Dynamic Gift is a promotional product supplier located in Auckland, New Zealand. They have their own factory where they manufacture and customize promotional products. The factory produces products like pens, mugs, USBs, notebooks, bags, apparel, and more. The factory allows them to have tight quality control and fast turnaround times. They employ over 60 staff in their factory across departments like production, graphics, warehousing, and quality control. The factory allows them to offer services like holding stock, just-in-time manufacturing, and custom packaging along with product customization.
Best-selling product: Pierre Cardin Biarritz Notebook
Page numbers: 80
Size: W 145mm x L 210mm x 16mm
Covers: PU Leather
Price range: To be negotiated
MOQ: Unknown
Purpose: Advertising, Gift, Business
2.11 The Promo Lab
It's a notebook factory located in China that produces notebooks, journals, and other stationery products under The Promo Lab brand. The factory is a clean, well-lit, and organized workspace with quality control checks in place at various stages of production. It seems to be a modern and capable notebook factory able to produce promotional customized notebooks in large quantities for The Promo Lab's global customer base.
Best-selling product: A4 Hard Cover Wiro Bound Book 50 Leaf 4 Col Cover 1 Col Pad
Page numbers: 50
Covers: PP
Price range: 49.45
MOQ: 100 pcs
Purpose: Advertising, Gift, Business
Production times available: 15 Business Days
If you want to learn more about notebook manufacturers in China, please click here: Top 18 Chinese Notebook Factories in 2023.
3. Why do you need promotional notebooks?
How exactly can a good promotional notebook help? How does it differ from a regular notebook? For what purposes is a promotional notebook suitable? You will find the answers in this section.
3.1 Study Purpose
For students and educators, promotional notebooks transcend traditional stationery. They become companions in the journey of learning, providing a tangible means of organization. The act of physically writing notes enhances memory retention and comprehension, making these notebooks invaluable tools in educational settings.
Promotional notebooks are not one-size-fits-all; they can be tailored to meet the unique needs of educational institutions. Whether adorned with school logos, mottos, or subject-specific themes, the customization options are limitless. This personal touch not only aids effective note-taking but also fosters a sense of identity and pride among students.
3.2 Business Purpose
In the corporate field, promotional notebooks play a vital role in exuding professionalism and attention to detail. Beyond being practical tools for note-taking, they act as subtle brand ambassadors when distributed during conferences, meetings, or client interactions. This professional touch contributes to a positive perception of the company.
Especially for small businesses with budget constraints, promotional notebooks offer a cost-effective marketing solution. They provide long-lasting visibility and brand exposure without the recurring costs associated with other advertising methods. The return on investment is substantial, making them a strategic choice for businesses of all sizes.
3.3 Souvenir & Gift Purpose
Whether at trade shows, events, or customer meetings, providing promotional notebooks as souvenirs or gifts creates a lasting impression. The tactile nature of a well-designed notebook leaves a positive mark on recipients, fostering goodwill and brand loyalty.
In a competitive market, customer loyalty is invaluable. Promotional notebooks go beyond transactional relationships; they establish a connection between the brand and the customer. When customers use these notebooks in their daily lives, they unwittingly become brand ambassadors, contributing to long-term loyalty.
4. FAQs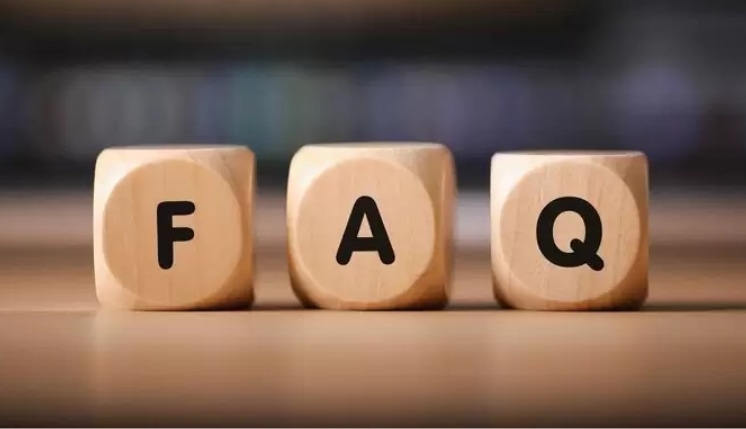 Q: How can I order customized promotional notebooks for my business?
Ordering customized promotional notebooks is a straightforward process. Many printing companies and promotional product suppliers offer online platforms where you can choose the notebook style, upload your design, and place an order in a few simple steps.
For notebook factories, the customization process is slightly more complicated: you may need to communicate the details with their customer service online. After all, you can't change details when a product is being mass-produced, and if a mistake occurs, it will be difficult to fix it.
Q: What are the key elements to consider when designing promotional notebooks?
When designing promotional notebooks, consider your brand's colors, logo, and messaging. Ensure the design aligns with your overall branding strategy and is visually appealing. Additionally, think about the end-user—what design would resonate with them and make the notebook a cherished item?
Q: Can I customize the size of promotional notebooks to align with my brand's preferences?
Absolutely! Customizing the size of promotional notebooks is a common practice, allowing you to tailor them to fit your brand's unique style and requirements.