10 Tips Of How To Choose A Notebook Manufacturer
Are you looking for a notebook manufacturer to produce exercise books, spiral notebooks, composition notebooks or French notebooks? The following 10 tips would help you a lot.
It's difficult to find a reliable supplier who can produce exercise books in low price. When you hold a great demand of purchasing, handing over the deposit to a strange paper notebook manufacturer would be worrying. However, as long as you mastered the following methods, you won't have to worry about this problem any more.
1. Exercise books manufacturer from China possess price advantage
As the world's center of manufacturing, "Made in China" can be seen everywhere in your life, for Chinese manufacturing industry can produce qualified products at a low price.
1.1 Raw materials for notebook
The main raw material of paper notebook is pulp, and China is the largest pulp producer in the world. By purchasing raw materials locally, Chinese notebook manufacturers can save huge transportation cost, and acquire the lowest price for raw material.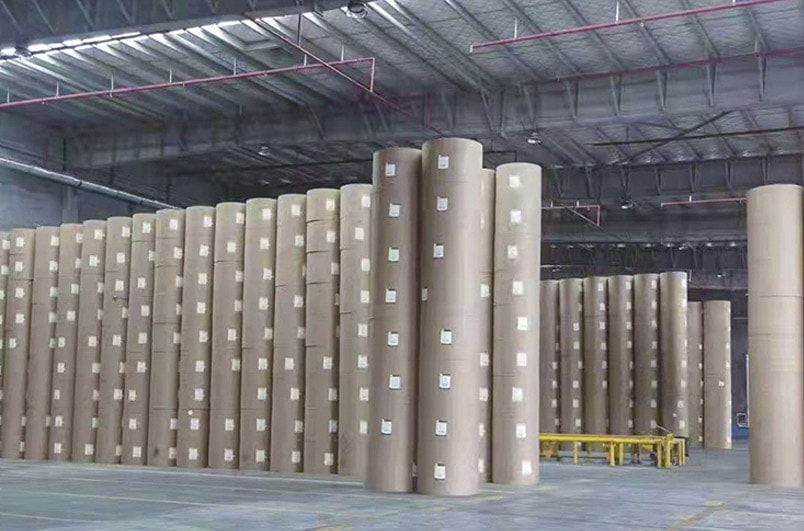 1.2 Equipment of notebook manufacturer
Notebook production mainly depends on full-automatic notebook manufacturing machine and Heidelberg 4+1 printing machine, which only cost 200 thousand USD and 1.4 million USD to produce and assemble in China. The same machines will cost 400 USD and 2 million USD for being exported and assembled in other countries.
1.3 Sufficient Labor Force
China is abundant in human resources, and able to maintain a relatively low level of salary worldwide while remaining a high technical level. The annual salary of a technical supervisor in a Chinese exercise notebook factory is about 15 thousand USD. For developed countries in the U.S. or Europe, it will cost at least 60 thousand USD.
2.  Contact only Manufacturers with Over 10 Years in Notebook Production
Facing the long list of suppliers, the first thing you need to do is to eliminate suppliers who have less than 10 years of industry experience. This will greatly improve the efficiency of finding a reliable supplier and ensure the safety of your money.
A notebook manufacturer who has been established for more than a decade means it has rich production experience to meet your various requirements of product quality. Being survived for over a decade manifests that it is recognized by customers, otherwise, it is unable to survive in this highly competitive industry. We heard many cases like: a company get the money from customers and flee away. If you don't wish to risk your money and goods, please remember it! Here' a real event.
If the supplier is unwilling to provide a business license to publicize its duration of establishment, please search the company on Google to find out whether its website is complete or not. A trustworthy partner will well manage its company website.
3. Visit suppliers' manufacturing shops or have online video chats with salesmen
Don't be deluded by texts and pictures provided by suppliers. A small company can steal photos from its peers and apply them in its own brochures, which is quite shameless and deceptive. If you can come to China, make sure to visit the supplier's factory on the spot.
If the supplier is working in an office building, it may be just a foreign trade company who has no factory. Cooperating with such trading company without factory would increase your purchasing cost. In addition, in the peak season of production, the trading company may not be able to control the production of the factory to prioritize your goods.
If you can't visit the notebook manufacturer on the spot in China, then you can ask the salesman of paper manufacturers to have online video chat with you. They will show you the factory production line and production equipment through online video, so you will truly understand the strengths of each company.
Notebook Manufacturers with many production lines are able to make large orders delivered quickly, so you can sell products faster than competitors.
Manufacturers who possess various kinds of equipment are able to produce various types of notebook, such as French notebook, soft-cover notebook, coiled notebook, hard-cover notebook, composition notebook, leather notebook and so on.
For transnational trade, all buyers are willing to cooperate with powerful suppliers.
4. Find a supplier who owns a professional QC team
Although many notebook manufacturers have no quality control team for the purpose of saving cost, responsible companies will still stress on customers' products greatly. Product quality is the premise of low price, otherwise you can only purchase a pile of useless products.
After confirming production, the professional QC team will follow up the whole process of production. They know clearly about products' specification and quality requirements, and will concentrate on the following key points:
Paper quality
Cover printing
Inner page printing
Shipping mark printing
The amount of page
Qualified binding
Qualified finished product
Secure packaging
5. Suppliers' salesmen have rich knowledge in product
If you are experienced purchaser in notebooks, you may know that the specification requirements vary on different countries and markets. One experienced salesman can tell you about common specifications of notebooks in your market rapidly. Professional salesmen  can save a lot of time for you. For your business, time is money.
6. Excellent notebook manufacturers may have a lot of important customers
Commonly speaking, wholesalers of notebooks and stationery, governments, charity organizations, schools and educational institutions, chained supermarkets, convenience stores and e-commerce sellers will purchase notebooks from notebook manufacturers in China. A reliable notebook manufacturer can satisfy various requirements of different customer groups.
If a Chinese supplier annually produce notebooks for governments and important organizations like UN or charity organizations, it means that it has been recognized by these important customers, so you can offer your order to them.
7. Design teams of notebook manufacturer
If you have no designer while supplier owns a professional design team, then you can save a lot of investment in design fees. Notebook suppliers with design teams can let you get your desired design faster because of their rich design experience. Before you customize notebook, you need to provide your design requirements to the supplier. According to your requirements, they will provide you with design drafts such as book cover, title page and inside page printing for your confirmation. Once all the design drafts have been confirmed, the supplier will provide you with samples of notebook.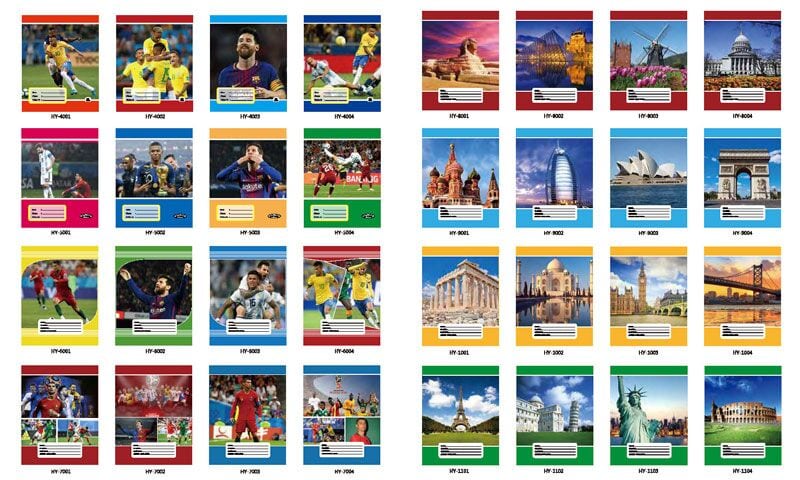 8. Factors that affect the cost of notebooks
Before bargaining with notebook manufacturers, you need to know about what factors can affected your product cost.
Paper: the size, page and gram weight will also affect the amount of paper used in a notebook. Undoubtedly, as paper usage increase, the cost of notebook will rise.
Cover and title page printing: single-color cover and title page has relatively lower cost of printing. If a diversity of colorful patterns is used, the cost of one notebook will increase.
Inner page printing: different inner page printing (French, single line, double line, checkerboard, Arabic, English) has certain impact on the cost of notebook, but the influence is not significant.
Package method: as finished products have been produced, package will be arranged. Little packages generallyinclude shrink, opp bag, and paper box; when little packages have been finished, steps of encasement, packing strap and loading will follow; the price varies among different package methods.
Quantity: as for this factory,the quantity purchased by customers is one of the important factors which affect the unit price of products. Based on the condition of consistent product information, customers who purchase 10 cabinets will get cheaper quotations than customers who purchase 1 cabinet. So please tell the supplier the quantity you need to purchase or ask the supplier to quote you a tiered pricing with different purchase quantities.
Management cost: suppliers need professional production management personnel to ensure quality and delivery time of your products, while hiring professional management requires cost.

Low and high seasons:  August, September and October of each year are off seasons of exercise book manufacturers. If it happens that the manufacture has no order at the time, then you can definitely get a lower price when you place an order at this time.
If you are not sure about how to get the lowest price, please contact Honeyoung, who can provide a reasonable product plan and the lowest quotation as you required.
Importing notebooks from China involves many cross-border trade procedures at all time. Please make sure that your book supplier has rich export experience. If you don't have a cooperative freight forwarder, a notebook manufacturer in China that can provide perfect logistics support will reduce lots of unnecessary troubles.
China has the most developed export logistics system in the world, and Honeyoung can help you save a lot of transnational transportation costs.
10. Various payment methods and flexible payment terms
Common payment methods adopted by suppliers in China are:
Telegraphic Transfer is the most common payment method in international trade. Usually, the buyer needs to pay about 30% of the deposit to notebook manufacturers, and refer to the copy of the bill of lading for the rest after the notebook manufacturer delivers goods.

Letter of Credit is also a very common payment method. Notebook manufacturers submit various documents to the bank, and the bank designated by the buyer will then arrange payment.

Western Union: It is usually suitable for tiny remittance to notebook manufacturers.

Paypal is also a common payment method to notebook manufacturers.
Cash is commonly accepted by note manufacturers, so as to better support buyers' demands.

In spite of these, there are some other payment methods like D/P, D/A and so on.
Besides the above points, you can raise questions you care to notebook suppliers as much as possible to check its professionality. Please remember, finding a trustworthy notebook supplier in China is much more important than just finding a cheap one!
Julia Lee
I'm Julia, the CEO of Honeyoung. I run a company with over 300 people, we design, produce, sell and export notebooks. I have been working in notebook manufacturing and business for over 30 years, our customers are from all over the world.