1. Introduction
When people refer to notebooks for school, they are always accustomed to thinking of them as the most common stationery. Well, isn't a notebook just a bunch of papers that have been bound together? Simply put, it is, but the quality of notebooks is definitely richer than you think. In this article, we're not just going to list the most popular notebooks of the moment, but we'll also explain the differences between notebooks and other books. We highly recommend that you read this before you buy.
2. Our top 10 recommendations for notebooks for school
As a company that has been manufacturing and selling notebooks for schools for decades, we have reviewed the quality and features of these laptops, and this time we have selected 10 of the best for your consideration.
2.1 Oxford Spiral Notebook
It's time to get excited about Oxford notebooks! Sure, they may not be as wildly popular as Five Star, but make no mistake, these single-subject wonders absolutely deserve a spot in your cart. With thousands upon thousands of flawless reviews on Amazon and a price tag of just $1.76 each, what's not to love? Oxford may have narrowly missed out on our coveted "Best Overall" title, but they're still our cheerful runners-up!
Both college rule and wide rule options are ready to make your note-taking dreams come true. So why wait? Hop on the Oxford notebook for the school hype train and get ready to cruise through the school year with organization and style! With quality and value this fantastic, you'd be straight-up bananas not to grab a stack.
Purpose: High school study
Page number: 70
Size:8″ x 10-1/2″
Extra feature: Wonderful color options
| Pros | Cons |
| --- | --- |
| Well-known, reputable brand name | More expensive than basic notebooks |
| Classic, minimalist design that looks stylish | Paper quality, not the absolute best for fountain pens |
| Good quality thick paper (70 gsm) | |
| A sturdy hard cover provides protection | |
| Acid-free paper helps preserve writing | |
| Available in different colors/sizes/layouts | |
2.2 Amazon Basics Wide-Ruled Composition Notebook
In our evaluations, the cardboard cover proved to be fragile, tearing easily. However, there was no wire to come loose. The spill test revealed the cover's resilience; although it exhibited water damage, it successfully prevented seepage onto the paper. Much like typical composition notebooks, this one lacks perforations for tearing out pages, resulting in uneven ripping along the edges when attempting to remove them. The ease of writing was moderate, with a slightly rough texture, as expected from a notebook for school in this price range.
The notebook for school comes in solid or marbled covers in a range of colors: blue, yellow, green, red, and black. While these hues are pleasant, younger children might find it disappointing that there are no playful designs. Inside covers feature a useful conversion chart and a designated space for scheduling. This scheduling area can aid young kids in learning to tell time and establishing routines.
Purpose: High school study
Page number: 100
Size:9.8 x 7.5 inches
Extra feature: Great marble pattern covers
| Pros | Cons |
| --- | --- |
| Superb price/performance ratio | Paper quality is average |
| Can be used as a school uniform book | |
2.3 Staples 3-Subject Notebook
For the avid scribbler who constantly finds themselves running out of room well before the year concludes, this 3-subject notebook for school might just be the remedy. With its trio of distinct sections, tailored for various classes or projects, and college-ruled pages ensuring the utmost word count per sheet, it proves to be a spacious sanctuary for your thoughts. Available in a spectrum of colors, its robust cover adds an extra layer of defense, shielding the pages from potential wear and tear.
Purpose: College study
Page number: 150
Size:8.5 x 11-inch
Extra feature: Wirebound ensures durability
| Pros | Cons |
| --- | --- |
| They are the great notebooks for school or work | Random Colors |
| Efficient use of space | |
| Assorted Colors | |
2.4 Five Star Wirebound 1 Subject Notebook
The ink bleed-resistant paper, complete with perforations, performed admirably in our testing, allowing for clean and efficient page removal. Although it was observed to be rougher to write on compared to our other top picks, this characteristic is within the norm for notebooks of this kind.
A 100-page, one-subject notebook typically proves ample for a single class. Recognizing the diverse preferences of educators, Five Star accommodates both wide-ruled and college-ruled paper options. This flexibility is particularly beneficial, as middle school students may favor wide-ruled, while their high school counterparts might lean towards college-ruled notebooks. Five Star's extensive color range further facilitates organizational efficiency, allowing students to categorize their classes by distinct colors.
Purpose: College study
Page number: 150
Size: 8-1/2″ x 11″
Extra feature: Made with SFI-certified paper
| Pros | Cons |
| --- | --- |
| Tough spiral | Less color options |
| Better paper quality | Not customizable |
| Fewer color options | |
2.5 Rocketbook Smart Reusable Notebook
In the contemporary landscape of 2023, the educational realm offers innovative solutions for environmentally conscious note-taking. The Rocketbook Smart Reusable Notebooks for school stands out as a prime example, featuring 32 dotted grid pages designed for seamless erasure with a damp cloth, ensuring limitless reuse. Its advanced functionality extends beyond the physical realm, enabling users to effortlessly transfer their notes to prominent cloud services. This not only streamlines the archival process but also eliminates the need for a laptop or tablet during class, enhancing the efficiency and eco-friendliness of the note-taking experience.
Purpose: Elementary school study
Page number: 32
Size: 8.5 x 11 inches
Extra feature: Eco-friendly, reusable, non-toxic
| Pros | Cons |
| --- | --- |
| Tear resistant hardcover | a little expensive |
| Smart functions different from traditional notebooks | |
2.6 Hamelin 1 Subject notebook
For enhanced organization, the accompanying peel-and-stick labels serve a multifaceted purpose, allowing users to establish dividers, and label sections, and incorporate bookmarks seamlessly. The provision of a double-sided pocket at the front facilitates paper storage, although the material used for this pocket is somewhat akin to the more lightweight card stock observed in the Five Star notebook. The notebook for school is available in a diverse range of colors, including blue, red, white, black, purple, green, and yellow.
In our examination, the robust cover demonstrated notable effectiveness in safeguarding the pages during the water test. The writing experience on the remarkably smooth paper was commendable, and the pages exhibited easy tear-out functionality. However, it's worth noting that the notebook faced a setback in the wire pull test, with the spiral wire binding easily disengaging. While this particular issue is more commonly associated with middle and high school students encountering difficulties with lockers, the myriad advantages offered by this notebook for school, particularly for college students, overshadow this singular drawback.
Purpose: College study
Page number: 150
Size: 8.5 x 11 inches
Extra feature: Perforated pages
| Pros | Cons |
| --- | --- |
| Unique cover design | Hardcover and spiral binding |
| High GSM paper quality | |
| Hard cover and spiral binding | |
2.7 Planting Tree Paper Bind Ruled Notebook
Presenting a subdued and refined alternative to the vibrant covers commonly associated with composition notebooks, this collection of B5-ruled notebooks offers a discreet charm. Sold in sets of five, each notebook comprises 30 pages and is distinguished by its color-coded binder. Adorned in budget-friendly brown paper, these notebooks have garnered widespread appreciation. The paper exudes a pleasant feel—neither excessively thick nor prone to bleeding." For those seeking to sidestep the pre-school rush at Staples, opting for this Muji set proves to be a prudent choice.
Purpose: Elementary study
Page number: 30
Size: 9.9 x 7.0 "
Extra feature: Pure covers that allow kids to create their own personalized pattern
| Pros | Cons |
| --- | --- |
| Minimalist style | Too few pages |
| Better binding quality | |
2.8 Moleskine Classic Notebook, Hard Cover, XL
This notebook for school claimed the top spot in his evaluation for two pivotal reasons. Firstly, the paper lays flat, mitigating discomfort and eliminating the need to sacrifice half the page. Secondly, it exhibited the least smudging with both ink and pencil among all the notebooks under scrutiny. Having endured decades of ink-stained hands, my husband found this attribute remarkably impressive.
While especially favorable for left-handed users, these attributes are not the sole contributors to the notebook's excellence. Our tests revealed that the hardcover effectively shielded the pages from water damage, and writing utensils glided effortlessly across the paper. Noteworthy features include a bookmark ribbon, an elastic closure, and a resilient expandable folder within the rear cover.
Purpose: College study
Page number: 192
Size: 7.5″ x 9.5″
| Pros | Cons |
| --- | --- |
| minimal design | Pages are not perforated |
| Bookmark included | |
| Size options | |
2.9 Rifle Paper Co Pomegranate Ruled Notebook
Presenting a perennially elegant and artistically crafted design suitable for all demographics, the pomegranate ruled notebook for school from Rifle Paper Co. infuses a creative twist into the realm of classic notebooks. Comprising 80 pages, this timeless creation features a canvas paper cover, a pristine white paper interior, and meticulous saddle-stitched binding. Tailored to cater to the preferences of artistic students, this notebook stands out as a versatile and gender-neutral option, extending its appeal to adults seeking a distinctive addition to their writing repertoire.
Purpose: College study
Page number: 100
Size: Unknown
| Pros | Cons |
| --- | --- |
| Beautiful covers | Covers are not waterproof and tear tear-resistant |
| Glue binding | |
| Suitable for all age using | |
2.10 RETTACY College Ruled Composition Notebooks
Presented in an elegant faux leather binding, this set of composition notebooks for school, complete with a built-in elastic closure, offers a sophisticated touch. Packaged conveniently in a two-pack, these notebooks cater to discerning students with their refined exterior, featuring soft, high-grade numbered pages with a glossy finish. The thoughtful inclusions of a back pocket, a table of contents, bookmarks, and a sticky note divider enhance the functionality of each notebook.
The meticulous incorporation of these features, coupled with the premium materials and luxurious aesthetics, has garnered enthusiastic acclaim reflected in numerous positive reviews. The combination of complimentary additions, superior materials, and an opulent appearance positions this two-pack as an outstanding choice for those who appreciate both style and substance.
Purpose: College study
Page number: 408
Size: 7.6″ × 10″
Extra feature: B5 size
| Pros | Cons |
| --- | --- |
| Lots of pages | Brand reputation is average |
| PU leather covers | |
| Also suitable for office use | |
2.11 Mead 1 Subject Spiral Notebook
Arrayed in a spectrum of colors, this wire-bound notebook, adorned with a cardstock cover, offers students a charming selection. The pages boast both perforations and three-ring holes, affording students the flexibility to either tear them out for graded assignments or neatly file them away in a binder.
Yet, in the realm of affordability, a few quirks accompany the low price tag. The cover, while vibrant, proved to be on the thinner side and demonstrated susceptibility to tearing in our tests. A minor concern emerged during our water test, as the cover allowed a hint of moisture to seep through. Additionally, the wire coil, while functional, exhibited a penchant for snagging—a detail not unfamiliar to me, having witnessed similar misfortunes with Mead notebooks in my classroom.
Purpose: High school study
Page number: 70
Size: 10-1/2″ x 8″
Extra feature: Wide Ruled Paper
| Pros | Cons |
| --- | --- |
| Affordable price | The coil can get damaged so the cover rips easily |
| Color options | |
2.12 Yoment 5-Subject Notebook With Dividers & Tabs
Efficiency meets aesthetics with visible color-coding discernible right from the cover, which also conveniently integrates a built-in ruler. Adding to its practicality is a punched hole designed for seamless pen insertion. This notebook for school seamlessly combines functionality and convenience, becoming an essential ally for students seeking a reliable organizational companion.
Purpose: High school study
Page number: 120
Size: 8.5 x 11
Extra feature: Multi-subject function
| Pros | Cons |
| --- | --- |
| Removable Dividers | A little expensive |
| PP hard cover | |
| Premium Paper | |
3. What's the difference between notebooks for school and other types?
You may have noticed the difference between the notebooks for school and other types. We'll list the most common differences in this section.
3.1 Paper types
The quality and type of paper will directly affect the sales of notebooks for school. Today's notebook paper is starting to popularize a new concept – eye protection. The slightly yellowed paper is not old but is designed to make eyes more comfortable in the light.
The thickness of the paper also affects your writing experience. If the paper is too thin, it will tend to tear holes or the ink will soak into other pages.
As a notebook factory, they should give their customers a lot of choices and the quality of the paper can be monitored throughout the process.
3.2 Page number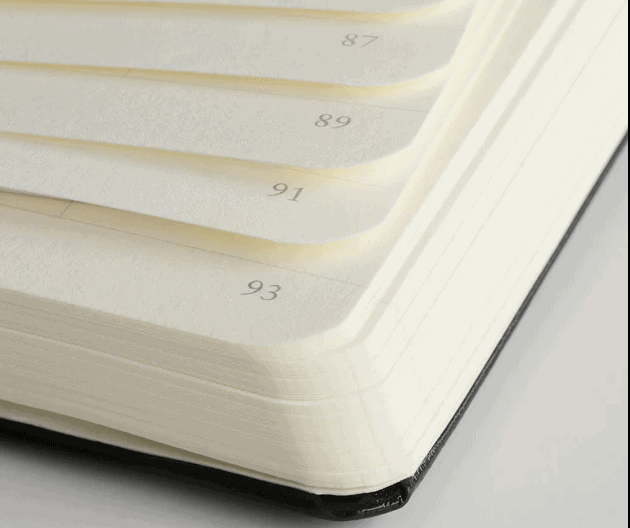 Different uses correspond to different page numbers. In fact, this is entirely determined by the market and pricing. Generally speaking, there is no need to have too many pages for children's and elementary school use. Notebooks for school and college students, on the other hand, have more pages, even more than 200 pages.
3.3 Page lines
Notebooks for school come in a variety of inner pages, each catering to different preferences and purposes. The classic ruled lines, with evenly spaced horizontal lines, are widely popular for general note-taking and writing. College-ruled pages feature narrower lines, providing more lines per page and accommodating smaller handwriting. Wide-ruled pages, on the other hand, offer larger spaces between lines, ideal for those who prefer larger handwriting or sketching.
Dot grid pages provide subtle guidance through a grid of dots, allowing for greater flexibility in organizing content, and making them popular for both writing and sketching. Additionally, blank pages offer complete freedom without any predefined lines, suitable for artistic expression or unconventional note-taking. The diverse range of page line options ensures that individuals can find a notebook that aligns perfectly with their specific needs and preferences.
3.4 Covers
There are many covers of notebooks for school, common ones are PP, PU leather, cardboard, and so on. If you want the cover to be waterproof, you can choose PP material, if you want the cover to be more wearable, you can choose leather cover. Cardboard cover, on the other hand, is more suitable for buyers with low budget.
4. FAQs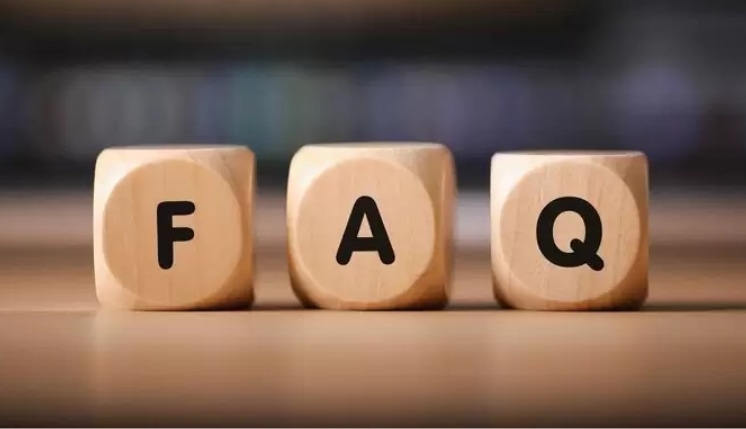 Q: What are the best notebooks for school?
I don't think any other brand would dare to make that promise. Besides, students at different stages of life need very different notebook products. Most importantly, the price of different quality notebooks is different and buyers still need to consider the price factor.
Q: Why do notebooks for school sell in packs?
Because the average price can then be even lower, generally, schools have many subjects and use one notebook for each subject, and each student needs to buy several. Notebook manufacturers see the need for students and find it easier and more affordable to sell them in packs.
Q: What is the ideal size for a school notebook?
The ideal size depends on personal preference and the type of notes taken. Common notebook sizes include letters (8.5 x 11 inches), A4, or smaller sizes for more portability.
Q: Where can I purchase school notebooks?
School notebooks are widely available at stationery stores, bookstores, and online retailers. Popular brands include Five Star, Moleskine, and Mead.