If you use spiral notebooks for writing, drawing, or organizing your thoughts and ideas, you may be curious about what to do with the spiral notebook after the notebook is filled. Well, you can recycle them rather than throw them away. Recycling your used spiral notebooks is simple and can help conserve natural resources. Fortunately, there are some great options for recycling. This guide will cover the need to recycle spiral notebooks and the steps involved in doing so.
Why Recycle Spiral Notebooks
Recycling spiral notebooks are important for conserving natural resources because it reduces the amount of paper and cardboard sent to landfills. Not only does recycling help reduce waste, but it also reduces our global carbon footprint by preventing these materials from being burned or processed in traditional methods, which release harmful toxins into the environment.
Furthermore, recycling spiral notebooks helps to recycle the paper covers, metal spirals, and plastic materials used in the notebooks – all of which can be reused or remade into other products such as office supplies and paper goods.
As a notebook factory, Hongyoung strives to develop green production and reduce carbon emissions to some extent while reducing energy consumption. Honeyoung is actively designing and developing various green products with low environmental pollution and resource consumption to replace traditional products that have negative effects on the environment and resources.
In the design process of green products, Honeyoung fully considers the extension and reuse of green product functions, and tries to save raw materials and reduce waste. At the same time, they also take into account the problem of waste recycling and disposal, so as to reduce or eliminate the trouble of consumers in waste disposal and the unintentional environmental pollution.
Steps to Recycle Spiral Notebooks
Spiral notebooks can be recycled. You must separate the paper and the plastic coil or metal and fathom the materials that are used to make each item. Then you can recycle each part the same way you would any other. Going paperless and upcycling the spiral are additional eco-friendly decisions. Although they may require a bit more care than other items, spiral notebooks aren't difficult to recycle. Here is everything you need to know.
Start by collecting any unused spiral notebooks and sort them by material type. For example, paper covers, metal spirals, and plastic materials should be placed into separate piles for easy recycling.
Understand the components of the notebooks. Many spiral notebooks are made of different materials, such as paper, metal, plastic, and cardboard. Each material requires special instructions for recycling, so it is important to understand how each part should be treated.
Separate the paper from the plastic components of the notebook and place them in separate containers for recycling. The paper covers are often made of cardboard, so they should be recycled in a cardboard recycling bin. The metal spiral should be placed in a metals recycling bin. The plastic components can usually be placed in a plastics recycling bin.
Consider upcycling the spiral notebooks. If you have extra time and energy, consider upcycling any usable components of your spiral notebook. For instance, the paper covers can be reused as scrapbooking material, while the metal spiral can be used to create jewelry or decorative art.
Place the materials into their appropriate containers and contact your local recycling center to see if they accept spiral notebooks for recycling. Many recycling centers have specific guidelines on what can be recycled and how it should be sorted before being dropped off.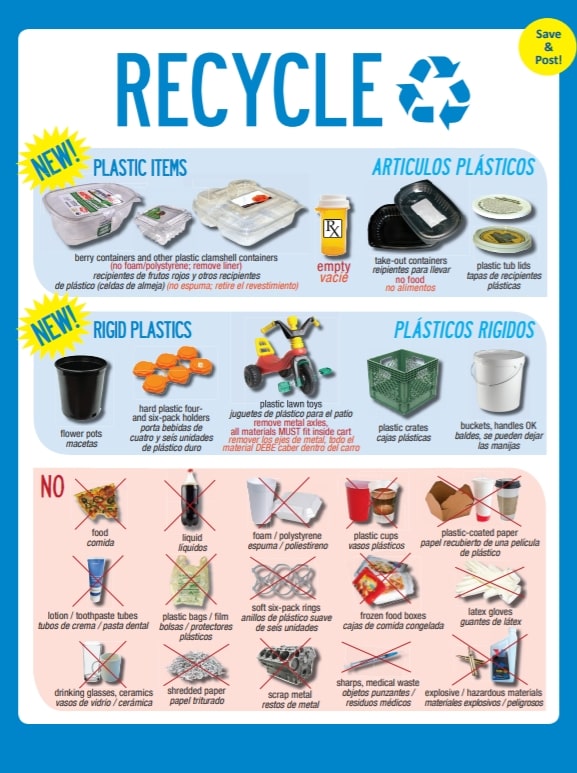 Once you have confirmed that the recycle center accepts spiral notebooks, take your collected materials to the facility or arrange for a pick-up service, if available, to drop off the stuff at a local recycling center.
Upon arrival at the recycle center, separate each material type into bins or bags labeled accordingly – such as "paper" or "plastic" – so that it can be properly sorted and recycled. By doing this, you can help ensure that the materials are recycled properly and can reduce the amount of waste that goes into landfills.
Recycling center staff will take the materials from you and begin the recycling process. Depending on the recycling facility's processes, it may take several days for the materials to be recycled into new products, such as office supplies or paper goods.
Follow up with the recycling center to ensure that your items were recycled properly and help spread the word about recycling spiral notebooks. By teaching others how to recycle their spiral notebooks, you can help reduce the amount of waste generated by this item and positively impact the environment.
Recycling your used spiral notebooks is a great way to help conserve natural resources and reduce waste that would otherwise end up in landfills. By following the steps mentioned earlier and identifying recycling centers near you, you can easily recycle your spiral notebooks and contribute to a cleaner environment today!
Upcycling the Components of Spiral Notebooks
If you have extra time and energy, consider upcycling any usable components of your spiral notebook. For instance, the paper covers can be reused as scrapbooking material, while the metal spiral can be used to create jewelry or decorative art. Additionally, many plastic components such as binder clips, tabs, and covers can be used to make decorative magnets for the home. With just a few simple tools, some imagination, and a little creativity, you can easily upcycle your spiral notebooks into new items that will look great and serve a purpose in your home.
By upcycling the components of spiral notebooks, you can reduce waste and conserve natural resources. Additionally, the items you create will be unique and help add a personal touch to your home décor. So, take the time to upcycle those notebooks, and you'll have something special that can be shared with family and friends for years to come.
Conclusion
In conclusion, recycling spiral notebooks is an essential step towards conserving natural resources and a simple process that can be done quickly and easily. By following the steps outlined in this guide, you can easily recycle your spiral notebooks and help positively impact our planet. Thank you for taking the time to look into how you can recycle spiral notebooks!
Related articles:
Top 8 Spiral Notebooks On 500 Pages
Wide Ruled Spiral Notebook: Some Brief Introduction